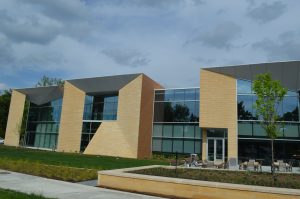 Wm. Molnar Roofing, Inc has been installing roofs throughout Michigan for 40 years. There are a lot of things that go on behind the scenes before installation begins. We plan out what equipment will be needed for the installation. Part of the pre-job inspection is identifying areas of bad decking that will need to be replaced so there is no traffic over them. We determine what safety equipment will be required and how we will comply with OSHA rules and regulations. Part of this planning involves determining if the building will be occupied during the installation. An occupied building requires us to plan the best areas for our equipment and if there is sensitive equipment in the building and where it is located. We make sure to coordinate with the building owner and survey the interior and exterior to determine the sensitive areas that we want to take extra care to protect. We familiarize ourselves with your operations. We are going to see where your employees will park and where your customers park. We educate ourselves on all those things so that we are least disruptive as possible. There is no getting around the fact that we are going to be there and that we will have tools, and trucks, and equipment. But we are not going to put it right in the middle of your customer or staff flow of traffic.
The most important elements of an installation that are of primary concern:
Establishing a single point of contact. We have found most projects run much smoother if there is one person to coordinate information between our staff and the building occupants.
Staging area. We will coordinate a staging area with the building owner where we will put our equipment, Port-a-John, crane, employee parking and any special areas on the ground or in the building that will need special consideration.
The weather. We constantly monitor the weather forecast for every day we are on a job and how it will affect the installation and the building. We want to make sure that no debris enters the drainage system and so we take precautions and close those off and when we are done we remove the plugs.
Cleanliness. We want to make sure that the area is clean, that any deck is replaced and any wood nailers are repaired or replaced.
Insulation. The installation process involves installing insulation including tapered insulation to ensure proper drainage. And the installation of the roof membrane. Part of the planning includes placement of the materials so that they are accessible when we need them
Rooftop Machinery. If the building has running rooftop units and the weather is hot and the unit is emitting water, we will need to shut those units down so that work can be completed. We will always coordinate this with the staff inside the building so that we are not shutting off critical units at the wrong time.
Once we are on the job site we park in a designated area and find the safest place to put up our ladder and go up on the roof. From there we determine the logical place to start based on our set up area because we don't want to traffic debris across the finished surface. So we find our set up and notify the owner so that everyone is on the same page. We then begin roofing removal and whatever the specifications call for with regard to insulation and fastening patterns and methods of installation. Then we get started on the removal. At the end of each day, we make sure that the details are finished on the areas we have roofed. Where the new roof meets the old roof for the overnight tie in we take special precautions and seal that off so that rains or inclement weather will not cause any issues.
Some of the precautions we take when working on your roof are to shut off any intakes and exhaust because we may be using materials that cause fumes. If there are sensitive operations in the building we will coordinate with the building owner so that they will know how loud it is going to be and any fumes that may be generated. If we are working on an occupied building we are primarily concerned about maintaining safety and welfare while we are working on the job.
Once the installation is complete the Project Manager will walk the job and inspect and photograph the work. If they notice anything, they will make sure all details are taken care of and complete. We then file for the Manufacturers's Warranty as well as our warranty forms. We have an in-house Quality Control person that will inspect the job before the Manufacturer's Representative comes out and inspects the job. If there are any issues or details that need to be corrected, we make sure to take care of these issues before the Manufacturer's Tech Rep gets on site. We are always striving for perfect 10's on our jobs.
Wm. Molnar Roofing, Inc.
22201Pennsylvania Road
Brownstown Charter Township, MI 48193
Ph: 734-281-0591
Hours: M-F 7:00 am - 4:00 pm